Travel to a tropical paradise and volunteer in Sri Lanka! Sri Lanka is the perfect destination for an unforgettable volunteer experience. Your time in Sri Lanka will not only forever change your life, but also the lives of others. Sri Lanka has charmed travelers with palm-fringed beaches, diverse landscapes and spectacular monuments. Known as the center of Buddhism and "the Pearl of the Indian Ocean," volunteers can lose themselves in lush tropical forests. Volunteers can wander through diverse natural habitats, enjoy the flora and fauna, relax on pristine beaches, engage in Sri Lankan culture, learn about Buddhism and ultimately enhance the lives of local islanders. As a volunteer in Sri Lanka with Rustic Volunteer, you can experience this beautiful island nation and contribute to projects benefiting orphanages, monasteries, schools and elephants. Rustic Volunteer assures that regardless of the project you choose, you'll have an enriching experience.
Email us now for more information! Rustic Volunteer assures you that your time in Sri Lanka will be meaningful, memorable and exciting, both for you and for those you help!
get more information
Fees and Dates
Start Dates:
All volunteer programs start on the first and third Monday of each month.
If you are tired of expensive volunteer programs but want to make a positive contribution in the world, look no further! Rustic is dedicated to offering high quality, well-organized and meaningful programs at the most affordable price in the United States. We work hard to keep costs as low as possible, focusing on the effectiveness of our projects, the safety of our volunteers and the quality of participant experiences. We currently offer the most competitive price possible in today's market including an application fee (of $299) AND a small weekly fee as follows:
| Duration | Projects in Galle | Medical Project | Millennium Elephant | Pinnewala Elephant |
| --- | --- | --- | --- | --- |
| 1 Week | $110 | $260 | $300 | $275 |
| 2 Weeks | $220 | $430 | $565 | $550 |
| 3 Weeks | $330 | $590 | $815 | $825 |
| 4 Weeks | $440 | $750 | $1,040 | $1,100 |
| 5 Weeks | $550 | $970 | - | $1,375 |
| 6 Weeks | $660 | $1,180 | - | $1,650 |
| 7 Weeks | $770 | $1,390 | - | $1,925 |
| 8 Weeks | $880 | $1,600 | - | $2,200 |
| 9 Weeks | $990 | $1,810 | - | $2,475 |
| 10 Weeks | $1,100 | $1,980 | - | $2,750 |
| 11 Weeks | $1,210 | $2,150 | - | $3,025 |
| 12 Weeks | $1,320 | $2,320 | - | $3,300 |
Airport Pickup and Transfer to Galle (2 hours) $85
Airport Pickup and Transfer to Kegalle (80 KM) $70
Airport pick up & transfer to Pinnawala (80 km) $70
Transfer from Galle to Kegalle & vice-versa (3 hours) $125
Language and Culture $250
Mandatory Comprehensive Travel Insurance $3.49/day
Program fee covers

Accommodation
3 meals a day
Donation to project
In-country office expenses
Field support
Project coordination
Emergency support
Airport welcome

Program fee does not cover

International flights
Passport and visa fees
Immunizations
Personal food and beverages
Entertainment
Local transportation
Laundry
Communication (telephone, internet)
Personal items
get more information
Volunteer Programs in Srilanka
Work in Orphanage (Galle)
As a volunteer in Sri Lanka working in an orphanage, you will undoubtedly enrich the lives of orphans and brighten their futures. Conflict and poverty have left many children as orphans, struggling to survive without their parents and basic necessities. There is no government help for orphaned children and they rely on orphanages to provide them with a home and security. Unfortunately, many orphanages are under funded and lack staff and resources. Many solely rely on donations from abroad and the help of volunteers. Rustic Volunteer is attempting to help the orphanages by inviting you to volunteer in the orphanage program in Sri Lanka. Through your time and dedication, orphanages can stay afloat and provide children with the love, friendship, care and education they need and deserve.
Project/Volunteer's Life
As a volunteer in Sri Lanka working for orphanage, you'll be involved in many activities that will raise the moral of the children, boost their confidence and open doors to better futures. Responsibilities will vary depending on individual skills and interests and the needs of the orphanage, but may include:
Teaching English
Teaching other subjects such as math, science, health, etc.
Helping home-schooled children in the orphanage
Assisting/educating children in areas of personal hygiene (i.e. brushing, flossing their teeth)
In the afternoons/evenings, organizing activities, games, sing-a-longs and dances as well as other creative activities to teach the children
Helping children with homework
Observing academic progress
Playing with children
Helping orphanage staff with administrative tasks
Cleaning and helping children with daily chores
Helping to maintain orphanage garden
Cooking and helping local staff during meal times
Assisting local staff with general maintenance of the orphanage
Skills and Qualification
There are no specific skills and qualifications required to volunteer in the orphanage project in Sri Lanka. Regardless, you should be passionate about uplifting the lives of poor children and working hard during the volunteer project. You should also be flexible and open-minded during the program as the daily life and culture in Sri Lanka will be new to you.
Sri Lanka - Teaching Buddhist Monks
This is the perfect project for those curious about Buddhism, as you can teach monks and in return, learn about their ways of life. As a volunteer in Sri Lanka teaching Buddhist to monks, you will have the chance to work in a Pirivena, a monastic college educating young monks ages 8-21. Sri Lankan monks typically learn only Buddhist scriptures in their native language or in Pali, the language most Buddhist text are written in. However, today the interaction between monks and the global society are increasing daily. More and more people are showing greater interest in learning about Buddhism and are coming to Sri Lanka to learn, but find a language barrier. Unfortunately many Pirivenas are lack the resources to teach their monks English. Rustic Volunteer is now collaborating with Pirivenas and offers volunteers a wonderful opportunity to teach monks at the monastery. In return, you'll experience Buddhist rituals and meditations carried out inside the monastery.
Project/Volunteer's Life
As a volunteer teaching English in a Buddhist temple school in Sri Lanka, your responsibilities and tasks will vary depending on your skills and interests. Daily activities may include:
Teaching English grammar, vocabulary and pronunciation
Planning lessons and curriculum development
Leading classes to teach basic conversational English
Organizing extracurricular activities such as dancing, games, music, sports, art, etc.
Helping monks with their homework
Assisting Pirivena administrations
Fundraising for the monastery
Helping around the monastery
Skills and Qualification
There are no specific qualifications or skills required to join this project besides a fluency in English (not necessarily a native English speaker). You should also respect the monks at all times and the respect the culture and values of the monastery. If you're open minded and flexible during the project, you'll enjoy your stay and achieve more.
Sri Lanka - Elephant Conservation (Pinnawala)
Volunteer in the elephant conservation project in Sri Lanka and befriend elephants! This is the perfect project for animal lovers. Volunteers care for elephants throughout the project to care for not only the project's elephants, but also elephants throughout Sri Lanka. This is a unique project that combines elephant care and conservation with local grassroots projects. As a volunteer, you will work with elephants to provide daily care and if necessary, medical treatment. Volunteers will work under the direct supervision of elephant handlers (known locally as mahouts). As you get to know your elephant, you will also learn to recognize its sounds, movements, moods and feelings. Volunteers directly interact with elephants by providing them with friendship, love, attention and basic maintenance. In addition, volunteers teach locals English and help to work at an eco-farm to grow healthy and fresh fruit, vegetables and medical herbs used for the elephants and for the onsite restaurant. Volunteer in the elephant conservation project in Sri Lanka now and immerse yourself into Sri Lankan culture, make new friends, explore a beautiful country, have an unforgettable experience and play with elephants!
Project/Volunteer's Life
Volunteers will start work at 8:30 in the morning and end roughly at 11:30 a.m. Your main responsibilities will include helping the mahouts, or elephant handlers, clean the sheds, mucking out the elephant enclosures, and preparing milk for bottle feeding. That being said, however, you will also enjoy plenty of free time to sightsee and explore. Around 11:30 a.m., they will head to your accommodations a few meters from the orphanage to enjoy a locally prepared lunch.
In the afternoon, volunteers will have the opportunity to relax by the river enjoying the scenic nature surrounding them while getting to see the elephants playing and bathing in the river from 2-4 p.m. They can also help the mahouts wash the elephants with brushes made of coconut husks. If you want to spend even more time with the elephants, you can wash and work with the private elephants in the Pinnawala Elephant Safari Center from 4 p.m. on.
Skills and Qualification
No skills or qualifications are needed to volunteer in this project. We just ask that you have a passion for working with animals and are willing to devote your time and energy to treating these animals humanely, making sure they are always well-taken care of.
Teaching English (Galle)
Travel, volunteer and teach English in Sri Lanka and open doors for others while exploring a tropical paradise! Due to international trade, tourism and the use of English as one of the official government languages, English has achieved a great prominence in Sri Lanka. If Sri Lankan people have strong English skills, their personal and professional opportunities are tenfold. Unfortunately, English lessons are often under funded and there is often a shortage of qualified teachers. This often results in students not developing a good grasp of English. Rustic Volunteer is collaborating with local schools and helping young students develop proper English skills by asking volunteers to work in the project. You'll teach eager students and develop their ability to comprehend, write and speak well in English. With your time, dedication and passion, your students will have more prosperous futures.
Sri Lanka has school breaks for 2 weeks in April, 2 last weeks in August and whole of December. Volunteers can teach in orphanage during this time.
Project/Volunteer's Life
Each volunteer/traveler teaching English in Sri Lanka will work with teachers and school administrations to help students ages 6-16. Daily activities will vary, but may include:
Teaching basic English to the children
Teaching other subjects such as math or science
Playing with the children
Organizing extracurricular activities such as music, dancing, sports, art, games, etc.
Teaching life skills such as painting, sewing, cooking, etc
Promoting nutrition and health
Helping to fundraise for schools
Working with local teachers on curriculum development
Assisting school administrations with daily tasks
Helping with basic maintenance of schools
Aiding local school staff in any way possible
Skills and Qualification
You must possess good English. Teachers do not need to be native English speakers as long as they have good grasp of English and be able to teach grammar rules. Volunteers should be flexible and open minded while working in a new culture.
get more information
Meals/Accommodations
Rustic Volunteer arranges volunteer meals, accommodations and strong field supervision for the duration of projects and optional travel packages. In China, volunteers in Xi'an stay in our home base, a permanent home established for our international volunteers. Our home base in China is located in a safe and clean neighborhood. There are internet cafés, restaurants, local bus stations, a police station and supermarkets near our home base. The home base provides a comfortable place to relax after a long day. There are several bedrooms (which may be shared with a same-gender volunteer) and community areas. There is a shared kitchen, television and shared bathrooms, which have running water and "western-style" toilets. Volunteers joining panda conservation project will stay in economy hotel.
Volunteers receive three local meals (Chinese food) per day (breakfast, lunch and dinner). We can provide vegetarian meal options, but needs must be detailed in a volunteer's application. Snacks and beverages outside of mealtimes are not provided; however, there are local restaurants and grocery stores near the residences in which we place volunteers.
Rustic offers unparalleled field support to volunteers to ensure a safe and rewarding experience. There are many layers of support for you. The most important support comes from our country coordinator/field staff. The secondary support comes from the host project staff and members of the home base staff. Volunteers will have access to our country coordinator's mobile number and they are available 24/7. Throughout the volunteer project, our local staff stays in contact with volunteers either with face-to-face visits or via email/telephone. Our field staff will visit regularly (every 2-4 weeks) to make sure things are going well and as planned. However, if placement is far from our local offices, staff members will stay in touch via email/ phone. Volunteers are also welcome to stop in the offices at any time.
Specific details regarding accommodations, food and contact details for our local coordinator will be provided in personalized volunteer placement documentation prior to arrival.
get more information
Project Locations: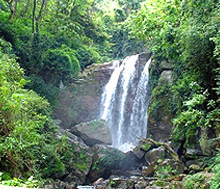 The orphanage project in Sri Lanka is available in Galle, a small but significant town on the south of the Island. Galle is known for 2004 Boxing Day Tsunami and the largest remaining fortress in Asia. The town has shops, banks & internet cafes nearby. There also many local villages nearby to explore and enjoy. Volunteers in Sri Lanka can also enjoy other attractions like beaches, forests, go on elephant rides in the central highlands and immerse in fascinating local Buddhist culture and enjoy tours to famous Buddhist religious sites. You can also enjoy Buddhist festivals, parks, wildlife sanctuaries, bazaars, markets, restaurants, temples, museums, palaces, hotels and much more.
Major FAQs - Srilanka
Application Process
Arrival Information
Visa
Health & Safety

Volunteers should be aware of all health and safety information before traveling to Sri Lanka. We suggest you visit some of the websites listed below.

WHO website for international travelers ( http://www.who.int/csr/ihr/en/ )

General Health Tips for volunteer/travel in Sri Lanka

Avoid drinking tap water directly. Do not drink fountain drinks and ice cubes. Always drink bottled or boiled water or carbonated drinks in cans or bottles.
There have been cases of many fake bottled waters being sold in Sri Lanka. They don't stand up to the standards. Make sure the seal of the bottle isn't tampered with.
Do not eat hot or very spicy food. They can create stomach upset. Stay away from salads also as leaves not cleaned properly can contain bugs also. Eat for good, clean restaurants and don't try your luck with roadside vendors.
Always use an insect repellent if you find yourself in a mosquito-prone area. But remember, not every place is mosquito-infested and low temperatures in winters (when most tourists come to Sri Lanka) kill most bugs in the northern plains and hills.
If traveling in scorching heat, remember to drink enough water, use hats, sunglasses & UV lotions. Beware of the health effects that the mid day sun may cause, most importantly SUN BURN or DEHYDRATION.

If you need doctor, ask your host family, hotel or in-country coordinator. You'll find plenty of helping hands. Most of the towns and villages in Sri Lanka have pharmacies and chemists if you want to purchase any medical supplies. The medication and the fees for the doctors are usually low.

Vaccination
Money Matter
Field Support and Supervision
Climate of Lanka
Materials to Bring
Gift for Host Family and Project
get more information